---
FRANKIE GOES TO HOLLYWOOD!!!

Midnight Insanity is very proud to announce that we will be hosting a Rocky Horror Picture Show Convention, June 21-24, 2001.

Most Conventions are Friday and Saturday...but it seems they unofficially start on Thursday anyway, so we are going ahead and making it official. This Con starts on a Thursday, and there will be another extra day, Sunday, with more fun stuff to do!

If you canít come for one or both of the extra days, fear not! We are confining ALL Rocky/Shocky Specific activities to Friday and Saturday...so you will not miss any of the RHPS or ST events if you have to forfeit Thursday, Sunday or both. But if you can make it, we are planning some really cool activities. Besides, itís HOLLYWOOD! Bring extra money! You just gotta shop!

We are making this preview announcement because the final details will not start to take shape until June of 2000. But we figured that, if youíre anything like us, you need to save up the money so you would want to plan early. Currently, we are only posting things that are not likely to change, so keep checking this site for updates!

FRANKIE GOES TO HOLLYWOOD

RHPS/ST 2001 Convention
The 26th Anniversary of Rocky
The 20th Anniversary of Shock Treatment

The convention so big we had to take over TINSELTOWN early and STAY LATE

Thursday June 21, 2001 to Sunday June 24, 2001
Hollywood, California

HOTEL: Hotel is being finalized but the rates will be affordable in relation to other Con hotel rates, and DIRT CHEAP by L.A. standards. The hotel will be nice, and we will be reserving the entire hotel for Friday and Saturday and perhaps even Thursday nights. MI is attempting to reserve every single room. All bookings will then be through MI. We will be grouping rooms so that parties are in one area, and whenever possible, all other considerations will be taken into account. We will announce the exact location as soon as a final decision is made. We will be going on a field trip to scout the finalists in a few weeks. Weíll let you know as soon as the hotel staff completes their injury waivers (heh!).

VENUES: Most of the events will be within walking distance or a short cab ride from the hotel. We may use or charter public transportation to go to other events but it will be not be very costly either way. For those of you who are worried about the neighborhood, we will be keeping you in mind when looking for hotels... you will be provided specific directions in case you are driving yourself. We will also be providing a map of "Must See" locations for those of you who feel like sight-seeing.

THURSDAY:


Whoever can make it for Thursday, we are having a big reception party. Your favorite tunes. There is no theme to this party because we want to see you in your natural habitat...and you will have plenty of time for costumes the rest of the weekend. No venue announced yet.



FRIDAY (times approximate):


1 PM-6PM: Beach Party!! Southern California is known for its beaches. We are gonna take you on a surfiní safari....we felt it was something that you need to see when you are here. Sun block will be provided for all the lillywhite ninnies who forget theirs, OR don't know what that is.

8PM: Oscar Horror Picture Show! Now there's a theme... Come as your favorite celebrity! Can't think of a star... come as a producer... or gaffer! (Whatís a Gaffer??? One who Gaffs!) This is an Academy Awards style event with special performances. (no, we will not play hide the Chef) There will be Oscars, previously stolen and dug out of a dumpster, awarded to those who have stood out in the RHPS community - from the mundane to the insane.

After Party: Dancing.... music.... the usual at the same venue.

MIDNIGHT: Shock Treatment 20th Anniversary Show! (Yes, we will be casting this one ... stay tuned for information!!)



SATURDAY:


DAY: Convention vendors.... Auctions..... Raffles.... necessary bidíness.... mingling.... Costume Contest pre-judging - Dinner break - Present costume contestants and winners - Special Guests!!! - Special Preshow Performances - Rocky Horror with select ensemble cast! Again, stay tuned for information.



SUNDAY:


Hot dogs and Sausages and Pickles will be served at the EAT A DICK PIK-A-NIK at Griffith Park, home of the Observatory and LA Zoo! You will feel, look and smell like an animal on Sunday anyway, so letís go slumming and eat weenies in public!!!

East Coast VS West Coast Softball Grudge Match! We drew a line down the country and called it the Mississippi River. Weíre gonna settle someoneís hash once and for all.

There will also be music and lots of laying... around.

If you can stay later, then you might want to go to the observatory and look through their huge telescope or ride it or something... we are checking into Laserium tickets. Laserium is a must-see laser light show, usually to popular music (about 8 dollars) ... if you want to make a full evening of it.

If you saw "Rebel Without a Cause" then you know this place...it is where the kid (Sal Mineo) came running out on the steps and was shot by cops in a standoff. A few years later this young actor would die, as would the movie's star James Dean. We would like to re-enact this scene with all of us standing inside...yell "COME OUT WITH YOUR HANDS UP" and take turns running out on the steps and dying. We will film these death scenes for inclusion on the convention video. We will also film you at the picnic, shoving tube steaks down your throats.



Sound like a lot? Well there is gonna be more! But we wanted to get the preliminary stuff out to you as soon as we could. If you think you might be interested in coming, we would like to put you on the Con. mailing list. You can do this by Emailing your address to Mark - OR - call it in to our toll free number, 877-271-8471 and leave your name, address, phone and e-mail if applicable. Registration kits will be available ten months in advance, by August of 2000, but start logging your addresses and info with us now...and pass the word to people at your show! Also...keep tuned to www.midnightinsanity.org and the RHPS newsgroup for updates!


---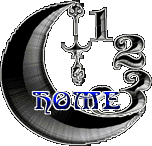 ---