---

FRANKIE GOES TO HOLLYWOOD

June 21-24 2001 Hollywood CA
Hosts and Organizers: Midnight Insanity
Phone: 562-988-3650
Email: Mark
Fax: 714-242-1427

Midnight Insanity would like to invite you to the MOTHERFUCKER of all conventions. This will be our third national convention. We will be celebrating the 26th anniversary of Rocky Horror AND the 20th Anniversary of Shock Treatment.

In attending about a dozen conventions over the last 8 years we have noticed that so many people now arrive on Thursday that we decided to add that as a day to the convention. So many people end up staying through Sunday that we thought we would give you something to do if you wanted on that day as well.

We have tried to allow a lot of time for unstructured fun. We want to give you an overdose of RHPS but also a chance to put on your dancing shoes, express yourselves, and hang out with friends. We think the following (subject to modification) itinerary will allow for all of that.

If your work or travel arrangements do not permit the extra day, do not worry. We will be confining all RHPS and ST Specific events to Friday and Saturday.
---
THURSDAY JUNE 21
Our convention will open with an early bird reception and dance. There will be no theme, no contests, no auctions, special perormances or raffles to worry about. We have a ballroom reserved and a cash bar and we will have a DJ. We are looking into a live band. Point is you will be able to dance and socialize and unwind and drink and just enjoy the people and dress how you want to dress. No food provided.
FRIDAY JUNE 22 Afternoon
Muscle Man Safari. Walk outside the hotel and cross the street and board the bus (Public Transpo takes you right there...MI Reps will ride with you) to Santa Monica Pier for an afternoon at the "cage" staring at the hardbodies and weighlifters at Muscle Beach (You have seen it on TV...our whole cast bulks up there on weekends.) Throw food at them. Throw yourselves at them. We will bring you back home in little cups.

There is also the world famous Santa Monica Pier with shops and a ferris wheel and recreational activities. There is also a beach of course if you want to do more of those RHPS Swimsuit photos for Ruth.
FRIDAY NIGHT
OSCAR HORROR PICTURE SHOW
We have rented the Blossom Room at the Roosevelt Hotel. This is where the very first Academy Awards (Oscars) were held a million years ago. The suggested theme for this night is to dress as your favorite celebrity and make the event come alive with the ghosts of Hollywood legends, living or dead (sic). There will be snacks and munchies but you might want to grab dinner beforehand.

There will be a Celebrity Impersonator hosts, guest award presenters and special performances. It will be the same format at the Oscars, complete with professionally written bad jokes and awards for things like who came the furthest and who came the most. Many people in attendance will not know they are being considered for awards but they may win them anyway...like it or not. Who will win BEST ASS? WORST HAIR? BEST SERVANT? FUNNIEST CAST NAME? BEST PARODY OF AN ART LAVESQUE PARODY? Some of these categories will be voted on online. Do you have any suggestions for awards we might give at this event? Please let us know. We might name the award after you.
FRIDAY AT MIDNIGHT
Shock Treatment will be shown on a wide projection screen in the Blossom Room with a full live cast.
SATURDAY AFTERNOON June 23
1-9 (approx) Rocky Trade Show. Many exciting vendors are planning to come including of course Sal who always has a great selection of merchandise and Joe Price who designed both of Sal's Capes and is bringing some RHPS Denim Jackets and special edition T Shirts. Sal will likely deliver a fan club message.

There will be a Raffle, and there will be a separate room for the auction for those who would like to attend (You do not have to be a bidder to attend). There may be additional special performances depending on what casts are doing. There will be a seperate room for the costume contest judging which will be done by secret ballot towards the end of the session. This way contestants can be judged without concern for taking time away from the main show, there will be no dead time while the judges nitpick costumes. Secret ballots will be tallied by a licensed CPA and the results will be presented in sealed envelopes when the contestants are presented that night. Judging and Award presentation will be just a couple hours apart so contestants can stay in costume while waiting for the award cereomony. All contestants will be presented to the general assembly so everybody will get to show their costume.
SATURDAY NIGHT
After the Trade Show session we will have a "Don't Walk on Red" Parade across the street from the hotel to the theater...which at this point is about 200 feet. We will call the Guinness People to see if they want to be on hand to see the largest, shortest RHPS Parade ever that did not end up in the largest group Time Warp in history. If Guinness does not want to put us in the book of records, maybe they will just give us beer.

Finally we will have the costume contest awards, RHPS with live cast featuring a "One Night Only" cast of select performers.
SUNDAY June 24 Afternoon.
GRIFFITH PARK
We will probably just line up cars in front of the hotel and start filling the empty seats to ride to the Eat a Dik Pik Nik and Softball Showdown between East Coast and West Coast. All manner of Dik Shaped foods will be served...including vegetarian Franks. The West Coast is assembling a team and the East Coast will have to learn what softball is as we rush towards the showdown for all supremacy once and for all...all in fun. There is an observatory (the one from Rebel Without A Cause) if you are interested in getting an actual glimpse of the galaxy of Transylvania.

After all that you should probably go home.
NOTE There is a price for the Thursday portion of the convention, the Friday-Saturday portion, and the Sunday portion as well as an all inclusive price...so again if your travel plans do not permit you can attend just the functions you are able without paying for the ones you can not make.

IN ADDITION We are in contact with the publicists for some wonderful guests that would add to an already fun filled convention. We are searching for a venue to have a group breakfast after the show on Saturday and will advise of details and prices when we know more.
---
THE HOTEL is the fabulous Roosevelt Hotel

She is also said to have frequented one of the cabana rooms, though they won't tell you which one! Maybe it's the one you'll be staying in! The hotel is art deco except for the Island style cabana rooms by the pool. There is a poolside enclosed tropical style bar along with a large jacuzzi.

This is a four star hotel and one of the most prestigious in Hollywood. Several states delegations stayed there for the Democratic National Convention. Clark Gable and Gail Lombard have a suite named after them there as they had their trysts in a certain room that costs $1500 a night.

The cabana is seperate from the hotel itself. It has about 60 rooms..two or three of which are rented out year round but if we all book rooms in the cabana we can book it up and have it pretty much to ourselves so we do not have worry about other guests in the hotel, and though the pool closes at midnight we will be able to go to our rooms, fix a drink, and sit around the pool and talk througout the night as long as we do not get too loud and disturb the guest in the tower. We are trying to book the lower rooms on that side of the tower to minimize complaints but it should not be a problem anyway. The cabana rooms are ten dollars more but well worth it as they each have a private patio and face the pool.

The Roosevelt hotel is nice but not cheap. Prices are in the neighborhood of the hotel in New York but we will be providing info on hotels in the area that are less expensive. However if you want to book a Cabana room call now before non RHPS guests start booking them.

Call the Roosevelt Hotel
7000 Hollywood Blvd
Hollywood, CA 90028
USA (800) 950-7667 (24/7 and ask for the Rocky Horror Rate.)
Lots of cool shopping on Melrose, Sunset and Hollywood Blvd. You will be staying ON the Hollywood Walk of Fame and near the Chinese Theater and the El Capitan. View of the Hollywood signs from most rooms.

Regular rooms are $129 per night and Cabana rooms are $139 (Regularly $189). There are some suites if you wish to inquire but with the cabana the suites that would be almost unnecessary...we could have 60 connecting rooms if we opened all the doors.

If you can not afford the Roosevelt do not worry...you can find hotels at $80 a night or less on your own or let us know and we will be researching accomodations as time goes on. We just wanted to get the main hotel info out there so people could get their preferred accomodations early. Remember if you put four in a room that will be only about $35 a night. You only need a room three nights for the four day con so that would be just a little over a hundred dollars in hotel expenses and you have til June to get it. If you would like to be teamed up with some people who will be splitting a room let us know that also and we will try to find you a suitable roommate situation.

Closest cheapest airport is LAX. You could fly into Burbank, Van Nuys or Long Beach....Long Beach would be pretty far though but you could probably take a shuttle to LAX and get other ground transpo there.

There will be convention T Shirts available to pre order as well as for sale at the con. You can save money by pre ordering. Info on the convention video will be available at the convention.

Registration...borrowing a page from Tucson...will be in the Horse Brutality Suite (Mark's Room). You will get a confirmation letter in the mail unless you register at the last minute. Registration will begin Thursday afternoon and continue as needed until Friday night or until all guests are registered. More info on that will be included in the confirmation letter.

It is too early but there will be costume contest guidelines, a system of judging that uses common sense, an itinerary that does not conflict with special performances.

Casts or individuals hoping to do a spotlight or special performance pleaes contact the MI2001 committee and let us know that. We will keep you informed of the deadline to have your concept in, and the deadline to have your recorded data to us. Stage dimensions and such will be provided when it is available. There will be the opportunity to do some custom lighting for your SP as we should have our spots and footlights up...but those details will be forthcoming.

For more information, email Mark, or call 562-988-3650 of you have a specific question.



---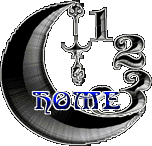 ---