---
FRANKIE GOES TO HOLLYWOOD!!!
Costume Contest Rules
The following information includes the categories and competition guidelines for the costume contest at Frankie Goes to Hollywood convention in June 2001.
Contestants will be judged on costume as far as the movie shows what you are wearing. That means you may have to show your bra, slip or underwear for accuracy. No Midnight Insanity cast member will be eligible to compete in this contest.
---
CATEGORIES (not in order of judging or presentation necessarily):
TRIXIE: As there is no screen accurate Trixie unless you behead and de-face someone, this will be "creative" but with an RHPS theme and relevance to the character. Trixie is usually a dance routine at RHPS..and there are many unique interpretations of the part. Some wear lingerie, some wear costumes they invent. This contest will be judged on sexiness (does not automatically translate to naked) and relevance to the movie the way we do it every Saturday. Small hand props are allowed.
FRANK: There will be three categories for Frank. We will space the judging out as best we can so you can enter multiple times but we also do not want to drag it out too long so if you can make the change you can compete in more than one category. The categories are:
SWEET T
FLOORSHOW
DINNER SCENE (No costume made before 1975 will be allowed.)
Small hand props allowed.

BRAD: Two categories: Dammit, Janet and Rain scene. Again you will be given a few minutes to change if you want to compete in both categories. Small hand props allowed.

JANET: Two categories: Dammit, Janet and Rain Scene. You will be given a short time to change if you wish to compete in both. Small hand props allowed.

RIFF: Time Warp outfit. Space suits will be in space suit category (below). Small hand props allowed.

MAGENTA: Time Warp outfit. There will be no judging of or category for Dinner Scene Magenta. We felt it was too easy of a costume compared to the degree of difficulty someone should win an award for. Small hand props allowed.

COLUMBIA: Time Warp outfit. No hand props

EDDIE: Small hand props allowed. Judging will be based on what Meat Loaf wears in the movie, not the stunt double.

DR. SCOTT: Dinner scene costume. Small handprops allowed. We are assuming you all have a wheelchair so you will be seated in regular chairs for the competition. We know how hard it is to bring a wheelchair so we are not judging on that. Do not bring a wheelchair unless you use one normally for yourself. It is not part of the contest.

CRIMINOLOGIST: Small hand props ok.

ROCKY: Sword of Damocles costume. Small hand props ok.

TRANSYLVANIAN: Time Warp costumes. Small hand props allowed.

SPACE SUIT: This will be all Space Suits Riff and Magenta. There will be one winner only. Small hand props allowed.

FLOORSHOW: Brad, Rocky, Janet and Columbia floorshow costumes are one category with one winner. No hand props.

CREATIVE: There will not be a creative for each character. There will be a creative award given to the most creative RHPS themed costume regardless of character (if a character at all) but RHPS theme means pertaining to RHPS and not to something esoterically related to someone who was associated with RHPS. Hand props allowed.

SHOCK TREATMENT:
BEST MALE ST COSTUME regardless of character
BEST FEMALE COSTUME regardless of character
Judging of ST characters will be done Friday so the cast will be already in costume. No hand props allowed.
---
DEFINITION:
Hand Prop: anything the character holds during the movie that is not clothing and can be held in one hand. Riff holds the handle of the monitor board..that is not a hand prop. Al Pacino holds a hand gun in Scarface...that is a prop. We will not be defining it any further than that because to do so would be to make the costume contest a paint by numbers and part of the competition is to see how much you notice or think of yourself.
For this reason we will not answer any specific individual questions about which items are or are not handprops. Handprops will be given the least weight of any of the judging criteria, but might make a difference if the costumes are close. If it adorns you then it is not a hand prop it is a costume piece.
---
LOGISTICS:
Except for ST judging, the contest will take place on Saturday shortly before we leave the hotel to go to the theater. Winners will not be announced until we get to the theater. In order to keep the contest from dragging on and stopping the festivities, the judging will be done in a private room sepearate from the audience. The audience will still be able to see the costumes be presented at the theater, as all characters will be allowed to present, but it will prevent the ten minutes of dead air while judges check things multiple times.
Once at the theater, costume contestants will be presented for all to see, and the winners will be announced.
---
JUDGING CRITERIA:
All costumes are to be judged as close as possible on Movie Accuracy. The judges will have the following categories on a sheet to rate from one to ten.
Completeness
Colors
Materials
Pattern or Design
Fit
Makeup
Hair
Props if applicable
Character is an intangible that can not be quantified. It is not a judging criterion, but MI can not warranty what effect it may or may not have on the judges. There will be no ancilliary people allowed to assist you in the costume contest i.e. No Columbia rushing up to Eddie for the lifts, no Riff removing a rag from Rocky's head etc.
---
JUDGES:
Each category will be judged by 5 qualified people. Not all categories will be judged by the SAME five people. There will be basically four main judges, and each category will have a specialist judge. The specialist will have acute knowledge of the particular category. In some cases the special judge will have been a previous costume contest winner in that particular category. If there is a conflict of interest in a certain category for any judge and alternate will be appointed for that category.
Judges will fill out a point sheet themselves and will not be allowed to confer.
Judges sheets will be given to an independent accountant who will do the math and seal the results for presentation at the theater Saturday Night after the parade of costume contestants.
Some categories may have guest or select judging panels, such as Creative, Trixie, or Shock Treatment.
Judges will not be announced prior to the convention, as we need to confirm first their willingness, qualifications and attendance. You will be asked if you are being considered as a judge.
---
PRIZES:
First place winners in each category will get a personalized award and a certificate. Second place will get a certificate.
---
MULTIPLE ENTRIES:
If you enter multiple categories Saturday evening then you may choose which costume you wish to appear in in the Saturday night parade of contestants. This will be a short presentation where you will announce your name, where you are from and cast if you wish. After the contestant parade the winners will be called up to accept their awards.



---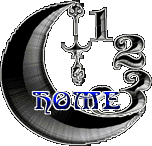 ---