---
FRANKIE GOES TO HOLLYWOOD!!!

Overflow Hotels
(Updated 5/23/2001)

Some of you may have trouble affording the Roosevelt. It is nice but it is not cheap. Like New York City, there are no cheap hotels but here are some in the area that cheapER to help aid your travel plans. If you switch from the Roosevelt please do not cancel your reservation there. Rather notify Mark via Email, so I can transfer your room to someone else who has been begging me for a reservation now that they are sold out.

Thanks,
Mark

Please ask each individual hotel about parking
---
---
---
---
---
All rates are subject to change, please ask each hotel about their cancellation policies.
The first two hotels appear to charge by the number of beds, and not the number of people in a room. Their staff also seemed more knowledgable and friendly than the last two.
The previously posted "Best Western" hotel has been removed because it was too far away.

Worst case, you could always stay here.


---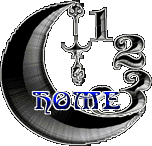 ---