---
FRANKIE GOES TO HOLLYWOOD!!!

Softball Grudge Match!!



The Eat-a-Dick Pik-a-Nik ain't just about sittin' around munchin' on hot dogs ... we've also got the East Coast VS West Coast Softball Grudge Match! We drew a line down the country and called it the Mississippi River. We're gonna settle someone's hash once and for all.

The East Coast team is being assembled, the West Coast team is pretty much packed. Information on both teams is posted below. Contact Mike if you're interested in signing up for the East Coast team, or Bernie to get on the waiting list for the West Coast team.

Did we mention Pat Quinn just might play softball with us?

---
East Coast Team
Updated: June 18, 2001

Don't know if a few of these people actually know this is a con-only event, but this is the roster so far:

-MIKE- - Right Field - Home of Happiness - Montclair, NJ
Emily Dewey - 2nd base - Sins O' the Flesh - CA
Ron Maxwell - Center Field-NYC Cast - NY, NY
Sanford Fuller- 1st base - Rochester, NY
Amy Palmer - Catcher - Rochester,NY
Cockring-Rover-Broadway Bound and Gagged-Tempe, AZ
Mark Tomaino - Pitcher - Midnight Insanity - LA, CA
Kiem Flint - Short Stop- Midnight Insanity - LA, CA
Scott Weimar -Left Field-Devine Decadence-Las Vegas, Nevada
Marc Berman - 3rd base - Barely Legal - CA
Kat Shabell - 3rd or OF - Riverside Area
Chad - Out Field - Home of Happiness - Montclair, NJ

Yay, 12 people! We have a full field and two extras! Yay!

Ignoring all the people trying to point out half the team are MI members, I remain

-MIKE-

"I like my women the same as my coffee: Painfull and Bitter!" - Me
The Home of Happiness: Corrupting Montlcair's youth since 1999.
Every Sat. Night @ The Screening Zone in Montclair, NJ
---
West Coast Team
Updated: June 18, 2001

CoCpt. Bernie Bregman(Sins)
CoCpt. Scott Benett(Sins)
Normandie Zeidler(Sins)
Rob Miller(BC)
Richard Davidson(BC)
Sonja Schwartz(BC)
Carmello(BC)
Chico(BC)
Sean(BC)
Lavar Burkhart(MI)
Tracy Swineford(MI)
Will Van Huss(MI)
Steve Gurerro(MI)
Jason(CI)
Wayne Labat(CI/Sins Alum)
Mike Phillips(WUT)
Freek(BBG)

I took off the positions, cause what they requested isn't necessarily what they'll get.

Bernie
---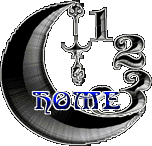 ---