---
FRANKIE GOES TO HOLLYWOOD!!!

Banner Exchange Instructions



To participate in our banner exchange program, please add the following HTML code to your website:


<CENTER>
<a TARGET="FGTH" HREF="/Hollywood/"><IMG
WIDTH="468" HEIGHT="60" BORDER="0" ALT="Frankie Goes to Hollywood!! -- June 2001"
SRC="/Hollywood.gif"></a>
</CENTER>
When you are done, your page should look like this:






If you don't have the option (or desire) to edit raw HTML, just set up an image that points to:


Once you have confirmed the link works, send Email to Bill, and we will add your page or banner to our links page.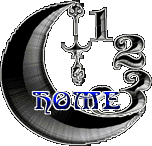 ---