---
FRANKIE GOES TO HOLLYWOOD!!!
Roommates Wanted
Last Updated: July 1, 2001



Looking for a place to stay? Look no further!! The following people have openings in their rooms and are looking for roommates. Please contact them directly to make arrangements to fill a vacancy.
Since the convention is now over, all roommate personal contact info has been removed.

This page remains as a reference for future conventions.
Alternatively ... if you have space in your room, or are looking for a place to stay ... please Email Bill and I will add you to this page.
Mark Tomaino also has one cabana room available if you wanted a room all to yourself. Email Mark, or call 562 988 3650 for reservation information.
If all else fails, we've also listed a few Overflow Hotels that are very close to the Roosevelt.



---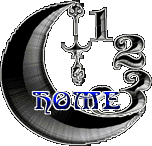 ---